Nina Weston, Founder of Beautiful Because, one of my favourite eco-luxe stores, leading natural beauty retailer and oracle on all things green beauty, stopped by (virtually speaking) to give me her top picks for a Cult Beauty product Clean Swap.
There are some Cult Beauty products that have lived in my professional makeup kit for many years. Products I can not live without - I grant them Cult status - as you'll probably find them in all professional makeup artists kits. I'm often asked for 100% natural or certified organic alternatives to these Cult Beauty favourites. So here comes the Cult Beauty Clean Swap. Swapping the Cult beauty products for something that's 100% natural and equally effective.
Nina Weston is an ex online Beauty Editor and Professional Makeup Artist. Nina became disillusioned with the beauty industry after watching friends and colleagues suffer reactions to mainstream beauty products. So Nina started Beautiful Because 4 years ago on a mission to live healthy, more sustainably and safer - at times a challenging task when surrounded by luxury beauty products.
I think in 2017 we are aware that many beauty products are loaded with toxic chemicals. Perhaps you turn a blind eye in the name of Beauty and the notion of "I just need and want something that works". Many of us don't stop to question product ingredients, who has the time for that? I get it. That's why we have Nina Weston and her amazing resource, BeautifulBecause.com.au
After seeing how people were reacting to the toxic synthetics and cheap chemical fillers in regular products, Nina began researching the links between every day chemicals and common health complaints, looking for effective natural alternatives that she could wholeheartedly advocate for. Hence BeautifulBecause.com.au was born. Nina tests all of the beauty products herself, she's done all the sifting, sorting and hard work for us to ensure what is presented on BeautifulBecause.com.au is cleaner, greener and safer than traditional beauty products.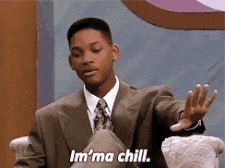 All that considered, I'm not here to lecture you on the benefits of greener, cleaner, 100% natural beauty products being the smarter choice. It's a choice and that would be yours to make. I think we all hand on heart know it's the way forward but at times it feels difficult to navigate what really works in a sea of unfamiliar brands. We've all become so used to and familiar with the big brands and it's difficult to tear yourself away.
Well we're here to help you let go of convention if that's where you'd like to go. For those of you keen to make the switch to cleaner beauty products, below are Nina from BeautifulBecause.com.au top clean beauty swaps for my Cult Beauty products. Think professional performance with none of the chemicals.
Whilst you go through Nina's top 5 Cult Beauty Clean Swaps ... you may want to bear in mind that Nina is offering all Secrets from a Beauty Insider followers 10% off all makeup at Beautiful Because with code CLEANSWAP10 valid until September 30, 2017.
CLEAN SWAP
INIKA Certified Organic Liquid Concealer
$39
Nina says" Lightweight and versatile, this INIKA Certified Organic Liquid Concealer is a great product for brightening the under eye area, while also doubling up as extra coverage for any areas of redness or discolouration on the skin."
CLEAN SWAP
Vapour Organic Beauty Aura Multi Use Radiant Blush in Intrigue or Starlet
$51.50
"This Vapour Organic Beauty Aura Multi Use Radiant Blush gives lit–from–within glamour, to highlight and define your cheeks, lips, and eyes with soft shimmering sophistication. This multi–tasking superstar is fun on shoulders and décolletage too", says natural beauty guru Nina Weston. Aura Multi-Use Blush is made with 70% organic ingredients and 30% mineral pigments.
CLEAN SWAP
Vapour Atmosphere Soft Focus Foundation
$71.50
"Vapour Atmosphere Soft Focus Foundation is silky lightweight foundation which seamlessly glides on skin, leaving it looking fresh, radiant and flawless", says Nina. "It also has a great shade range, so you can find your perfect match".
CLEAN SWAP
NUDUS Organic Lip Euphoria
$42
"For a full coverage and bold finish, we love NUDUS Organic Lip Euphoria lipsticks.
Super luxe and highly pigmented."
"And for a shimmer finish, Axiology vegan lipsticks are uniquely handcrafted and blended with organic ingredients. What makes these lipsticks truly special is their unique high shine, luminous finish that is also oh so conditioning thanks to organic oils", advises Nina. The luxe gold bullet casing features a pop-in-place fun and functional lid. CLICK TO BUY
CLEAN SWAP
Kjaer Weis Mascara
$55
Nina's favourite for buildable length and volume mascara is Kjaer Weis, it is a true black.
And DON'T FORGET all you Secrets from a Beauty Insider followers get 10% off all makeup at Beautiful Because with code CLEANSWAP10 valid until September 30, 2017.
Thankyou Nina for your green beauty words of wisdom and for pointing us in the right direction to making cleaner beauty choices. www.beautifulbecause.com.au
Pop your Cult Beauty product that you'd like to Clean Swap in the Facebook Comment Box below this story and we'll get back to you with some options. Or drop me an email amanda@amandaramsay.com.au
With love, Amanda xxx
Need a little help to SPRING CLEAN your MAKEUP BAG?
Are you stuck in a makeup rut?
Is your makeup bag a bit sad, with a few well-used, ropey-looking products?
Or is it loud and proud, bursting at the seams, yet you use the same gear daily?
Ready to freshen up your look but unsure what products to choose?
Well your makeup bag needs a mighty good edit ... let's SPRING CLEAN baby!
Click HERE for more details.
YOUR FREE GUIDE
JOIN Secrets from a Beauty Insider NOW and
pay just $99 for your Makeup Bag Spring Clean
PLUS we will send you this printable Step by Step Guide for
creating Smokin' Smokey Eyes, for women over 40 absolutely FREE. Kapow!
MAKEUP MASTERCLASSES
FOR WOMEN OVER 40
Don't forget to check out my MAKEUP MASTERCLASSES FOR WOMEN OVER 40.
Under expert guidance you become the makeup artist for your face right now. Not the 20 year old you but the 40+ you. New tips and tricks for the ageing-beautifully woman. We tackle hooded eyes, wrinkles, crinkles, wobbly saggy bits, laughter lines all with grace and positivity and show you how to perk up, lift your eyes, look younger and glow girl glow!
Book this practical 3- hour hands on session NOW for just $249. For more info click HERE.