To all my soul sisters out there struggling to get out the door looking fabulous (or even half decent), this is for you.
To everyone that has left home with a handprint of vegemite on the backside of a lovely flowing skirt, or sported a smear of peanut butter on ones' pretty silk blouse, or unknowingly "worn" a trickle of vomit down the back of your t-shirt. This is for you. To everyone that has been up all night with an unsettled or sick child, and can't think straight or string a sentence together, let alone choose a fabulous outfit for work in the morning. To everyone who has left home with hair resembling that of a wet dog, spent the day in mismatched shoes (yes, I'm guilty!), forgotten where you parked the car yesterday, put the milk in the pantry and the cereal in the fridge, left the kids breakfast carnage and the kitchen looking like a scene from Pulp Fiction ... I salute you. This Motherhood thang, it's the best of times and the worst of times. And in amongst all of this morning chaos, we just want to feel good about ourselves, heck, we may even want to look bloody hot!
Ps DID YOU KNOW ... WE ARE HOSTING SPECIAL MOTHER DAUGHTER MAKEUP WORKSHOPS?
Scroll to the bottom of this story to register your interest.
Yep, life really is full to the brim, we are stacked up to the wahzoo, and many of us are scrambling to generally keep our beauty sh"t together in amongst the circus of wrangling children to get out the door in the morning. So if you said a quiet "hell yes, I hear you sister" to any of the above, read on for Number 6 to 10 in my Best Ever Beauty tips for Mums just trying to keep it together.
Whether those bags under your eyes are self-inflicted ie one too many espresso martinis or glasses of wine or due to an all-nighter of the unsettled baby variety, this little gold pen is magic and really can save the day. Fake your way to a well-rested look. It's a super quick, easy fix for exhausted, weary looking eyes.
I've created a How To Video "How to fake that well rested look... Fresh faced and alive here we go!" on concealing tired, puffy eyes and dark circles. Click this link to view the video at facebook.com/amanda.ramsay.545
Plus I've dedicated a whole Blog Post to the subject of YSL Touche Eclat - my not-so-secret beauty weapon - you can read it here.
YSL Touch Eclat Number 2 is just $34.99 at Chemist Warehouse. They don't always have stock... so you can wait for it to come back in or splurge at mecca.com.au
Occasionally having baby fine hair that dries super fast is a gift (might be the only good thing about my limp, fluffy locks). However for many of you blessed with normal hair, attempting the 'wash and style' routine on a school morning takes up way too much precious time. Invest in a can of dry shampoo and no one will know you've oily roots. Note: The key here is to use dry shampoo sparingly as it will dry out your hair.
Product Recommendations
BUDGET FAVES
My two budget favourite dry shampoos are available from Priceline and Coles/Woolworths.
Batiste Dry Shampoo available in 3 shades - Light and Blonde, Medium and Brunette, Dark
Klorane Gentle Dry Shampoo is available in 2 shades - Regular (best suited to Blondes) and Brown to Dark Hair
100% NATURAL DRY SHAMPOOS
Natural, 100% vegan, alcohol, paraben, sulfate, and cruelty free options are: Yarok Feed Your Style and Rahua Voluminous Dry Shampoo both available on beautifulbecause.com.au
Use Code AMANDA10 at checkout for $10 off your first order.
Instead of fighting that greasy, needs-to-be-washed hair, work with it. Slicked back hair screams "polished" and it's one of the simplest things to do. Use a clear elastic or one that matches your hair colour. I like a bun as my hair is quite ratty without the aid of a heated styling tool. If you're lucky enough to have gorgeous smooth hair, a pony tail looks divine. The bun however hides hair that needs a cut or is a little unruly.
Product Recommendations
Bass Bamboo Brush Oval 1 available at beautifulbecause.com.au
Use Code AMANDA10 at checkout for $10 off your first order.
MODELS PREFER Colour Protect Oval Large Brush and MODELS PREFER Full Bodied Mixed Bristle Paddle Brush are both available at Priceline Pharmacy
MODELS PREFER Mini Travel Tube Snag Free Elastics available at Priceline Pharmacy.
Random grey hairs peeking through? This super-clever new product from Bumble and Bumble will refresh your roots in no time Bumble and Bumble BB Colour Stick. Must-have product. Cool huh? It's available in 5 colours from mecca.com.au
One awesome habit that's left over from carrying my sons water bottles around for years, is to make myself a water bottle too. It's not a fashion statement that's for sure, but boy it's practical and a damn fine way to ensure you do remember to drink plenty of water throughout the day. Bonus hydration side affects are increased energy levels and plumper skin. You beauty.
Product Recommendation
Try a Camelback Eddy from Shop Naturally it's lightweight and BPA Free.
Oh my mother would be so proud of me right now. She was big on this concept. It's a bit like a Pre Season task in the Michelle Bridges 12 Week Body Transformation Challenge called "Gearing Up". It's designed so you can literally roll out of bed, throw on your active wear and stagger out of the house to exercise. Mentally preparing your outfit the night before is a little like this - it preserves head space, avoids indecisiveness and therefore saves precious time in the morning. Embrace it.
Check out Claire Fabb from Style by Yellow Button. Claire has great styling tips for re-inspiring you and your wardrobe choices. stylebyyellowbutton.com
So, recapping the Best Ever Beauty Tips for busy mothers:
1. POP ON SOME LIPSTICK OR LIPGLOSS
2. WEAR MASCARA & CURL YOUR EYELASHES
3. ESTABLISH A SIMPLE SKIN CARE ROUTINE
4. USE BB CREAM OR TINTED MOISTURISER
5. DEFINE YOUR EYEBROWS (OR WEAR A BIG PAIR OF SUNGLASSES)
6. YSL TOUCH ECLAT WILL SAVE THE DAY
7. DRY SHAMPOO MIGHT JUST BE YOUR NEW BEST FRIEND
8. SLICK HAIR BACK IN A BUN OR PONY TAIL
9. TAKE A WATER BOTTLE WITH YOU, LIKE EVERYWHERE
10. MENTALLY PLAN OR LAY OUT YOUR CLOTHES THE NIGHT BEFORE
Have a crack at a few of them. Remember, progress not perfection is the way forward here.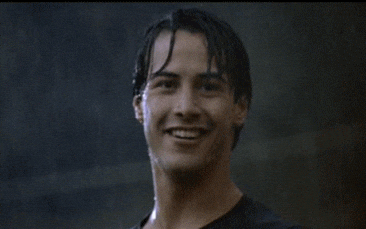 What are your hot tips for getting out the door quickly, looking great? I'd love to hear them and I'm sure other Mums would too. We are in this together. Share your tips on my Facebook page www.facebook.com/amandaramsaymakeup
Here's to you. Here's to us. Own it. Work your inner Queen Beyonce with these simple tricks, and let her shine on. Amanda xxx
Ps DID YOU KNOW ... WE ARE HOSTING SPECIAL MOTHER DAUGHTER MAKEUP WORKSHOPS?
Oh yes we are .. to celebrate Mothers Day 2018 we are hosting a couple of one-off Mother Daughter Makeup Workshops. Click HERE to register your interest. Double passes are $249 and include a FREE Beauty Gift Bag for your Mumma. Places will be very limited - so email Amanda@amandaramsay.com.au to go on our waiting list for Gold Coast 6 May & 27 May and Brisbane 20 May 2018.
** Please note that there are some Affiliate links in this story. When you purchase using an Affiliate link, I receive a small commission at no extra cost to you. The advice given is my independent professional opinion and commentary is not paid for.